WHERE LUXURY LIVES

The Worlds Largest AMG Performance Center Lives Right Here in NJ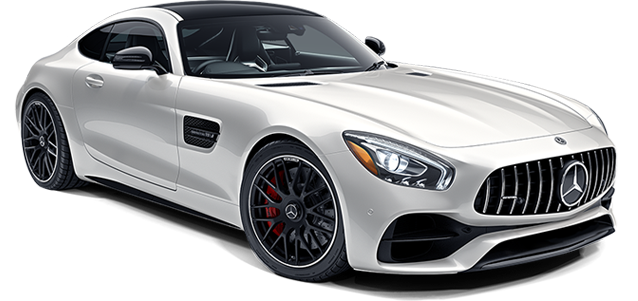 Mercedes-Benz enthusiasts know that the AMG division is anything but standard. Marked by a line of vehicles that offer powerful performance specifications and impeccable craftsmanship, AMG resounds one message: Driven by Performance.
From racecar-inspired features to more pronounced profile curves, AMG exudes luxury in every way. When you're in the market for the lease or purchase of a vehicle so meticulously crafted, why go anywhere else than the place Where Luxury Lives?
From offering the largest inventory of luxury vehicles in the tri-state area to boasting a customer- focused staff with generations of expertise, it is no surprise that Benzel-Busch elevates the standards of automotive excellence. Adding to our reputation and further elevating expectations in luxury car dealerships everywhere, we are pleased to now call our Mercedes-Benz dealership home to the world's largest AMG Performance Center.
A Closer Look At AMG: Born in Germany, Making Waves in New Jersey
Fifty years ago, engineers Hans-Werner Aufrecht and Erhard Melcher made it their mission to develop and test racing engines for Mercedes-Benz vehicles. In an old mill in Burgstall, Germany, the AMG name was born. Over the course of five decades, AMG has become a household name for those with a penchant for high-performance vehicles. These very AMG vehicles turn heads across roadways around the world-nonetheless, right here in Englewood, New Jersey.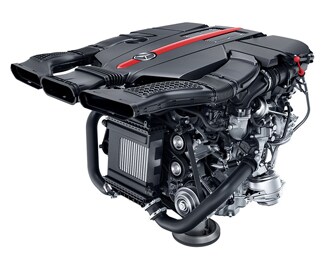 The Thrill of AMG, The Expertise of a Performance Center
Our very own AMG Performance Center lives up to everything Benzel-Busch has become synonymous for: a luxurious inventory, impeccably trained staff, and a state-of- the-art facility. Guests will experience first-hand the level of meticulous craftsmanship that goes into each and every AMG vehicle. No matter the nature of the visit-a lease, a purchase, or simply just browsing-customers have the expertise of dedicated AMG specialists at their disposal; a staff that knows every AMG model inside and out.
Whether selecting one of the AMG vehicles that adorn the showroom floors or virtually building a custom AMG in your preferred trip, paint color, and upholstery using one of our large digital screens, the Benzel-Busch AMG Performance Center offers something for every kind of driver.
But our one-of-kind AMG experience does not stop there.
So Much More Than Just an AMG Dealer
When it comes to shopping for a vehicle with thousands of development hours behind it and the meticulous touch of the sole mechanic that constructed its engine, it's important to choose a dealership that goes above and beyond. That means more than simply an attentive staff and large inventory; those things should come standard.
At Benzel-Busch, we ask that you Elevate Your Standards and demand more from your dealership, more from your AMG Performance Center, even.
Rather than simply depart our Englewood showroom in the high-performance vehicle you've been dreaming about, our AMG customers are encouraged to maintain a lasting relationship with Benzel-Busch. In addition to having access to a team of certified AMG technicians, our AMG customers have the opportunity to attend the annual Benzel-Busch Road Rally. During this two-day event, customers and their guests will enjoy a scavenger hunt-like road trip to the AMG Driving Academy at Lime Rock Park along with AMG specialists and members of the Benzel-Busch team. A day spent at the track, a visit to a nearby winery, and a tasty lobster bake beneath the stars await.
Plan Your Visit to the Benzel-Busch AMG Performance Center
Experience the excitement of the world's largest AMG Performance Center, the knowledge of AMG specialists who are backed by years of experience, and the impeccable reputation that only a decades-old dealership can provide. Plan your visit to our AMG Performance Center to test drive the vehicle you've always dreamed about and find out why so many customers are elevating their standards after visiting Benzel-Busch.
Browse our AMG inventory or build your own custom vehicle by visiting us at 28 Grand Avenue in Englewood, New Jersey. We can't wait to treat you to a truly luxurious car buying experience.